Unleash Your Inner Artist in Comfort, Texas
Have you always wanted to try your hand at watercolor painting or drawing the human form? Maybe you'd be interested in throwing clay on a pottery wheel? During your next getaway to Comfort, Texas, explore your artistic interests at two of our local artist studios. Come discover your creative spirit in the Texas Hill Country and see what inspires you!
Studio Comfort, 716 High Street
Studio Comfort is an artist studio gallery that is home to an exclusive group of fine art educators and artists. Not only will you find their work on display, but they extend their artistic offerings to the community and its visitors through fine art classes and workshops. Located directly across the street from Hotel Giles, the studio is housed in one of our downtown's rich historic buildings, this one dating back to 1907.
Artists and proprietors Jeannette MacDougall and Cara Hines believe that to make art is to find joy. They offer a variety of painting and drawing classes, as well as private art instruction. Through advanced demonstration, practice and critique, they help artists of all levels work to translate what their eye sees onto the page.
Visit their website for a full schedule of workshops, classes, gallery exhibitions and special art events.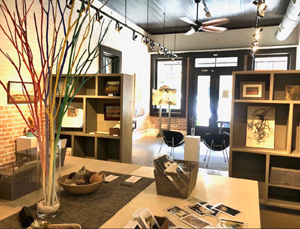 Hill Country Pottery, 738 FM 473
Hill Country Pottery features the work of master artist Brian Burckhardt, who creates unique, handcrafted clay pottery for your dinner table, kitchen and home. The gallery also showcases the work of other local artisans, such as painters and metal artists. Located along scenic Farm Road 473 in Comfort, the gallery has a distinct rustic charm, having been made from an old West Texas barn that was torn down and then moved to the Hill Country to be rebuilt.
The studio was designed to utilize as many local materials as possible, from locally mixed clay to local cedar ash used to create the vibrant colors in the glazes. If you're interested in exploring this tactile art for yourself, Hill Country Pottery offers pottery lessons by appointment for individuals and groups. Get inspired by the photos and videos on their active Facebook page.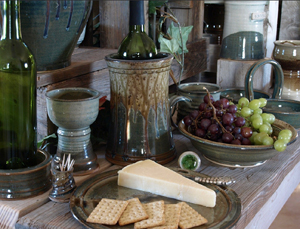 "Art enables us to find ourselves and lose ourselves at the same time." —Thomas Merton